My last post described our interest in working with adoption care here in Nicaragua. Let me take some time to explain why this issue is so important, to answer the question of "Why adoption care?"
Most of you know we were foster parents in Maryland before moving here. But did you know we looked into adopting from Nicaragua before we chose foster care? It's ironic because the number one reason we decided not to adopt a Nicaraguan orphan was because the country requires adopting families to live with the child(ren), in Nicaragua!, for three to six months before the adoption is finalized. I don't think I could actually live there, I remember thinking.
Apparently, we're not alone…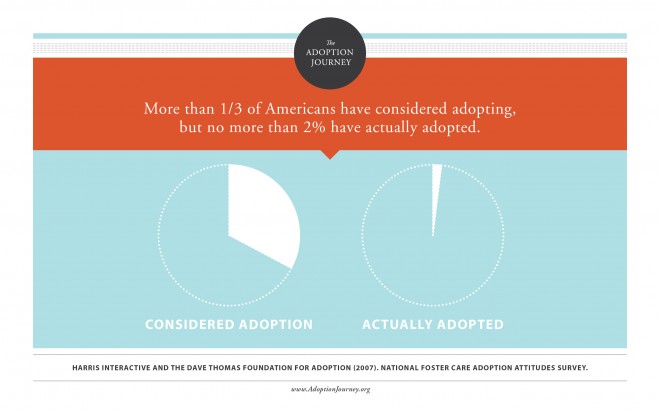 One of the first women I connected with here was Laura. She came to Nicaragua the same time we did, only for different reasons. Just three days prior to her arrival, she received the phone call for which she and her husband had been waiting: her baby was ready. She got on the next flight available and arrived in Nicaragua to meet her new son, who was just a few weeks old. He had been abandoned at the hospital by his teenage mother, and then taken to a local orphanage. At the time, it was the youngest child ever to be turned over for adoption in Nicaragua. (Just a few years prior the country had been all but closed to foreign adoption, and in the years since the process was reopened, only about two dozen foreign adoptions occurred annually, due in part to the in-country fostering requirement.)
Families traveling to Nicaragua to adopt often experience the loneliest time of their lives. Frequently, the mom stays with the children during the in-country "fostering" period, in a one-bedroom or studio apartment, while dad remains in the U.S. to work. School-age kids already a part of the family typically need to stay with the dad, so they can continue their schooling, but sometimes they are removed from school to join mom in Nicaragua. If so, mom then needs to care for the children being adopted, while also home-schooling her other kids… all thousands of miles from home, where she probably doesn't speak the language or know a soul besides her lawyer. To make matters worse, she doesn't have a car, or even know how to buy groceries, and finds out very quickly that everything costs more and takes longer than expected. She's separated from the rest of her family, all of her friends, and has virtually no community.
Put yourself in her position, and you probably want to do whatever you can to avoid that sort of situation, right? I did, which is why we opted not to do it. But after living here all these months, I now see how great the need is. These children are so precious, so loving, so desiring of a family of their own! The country has a strong desire to move kids out of the orphanages and into permanent homes. They recognize the value, but don't yet have the resources or wherewithall to make it work. The bulk of the citizens are barely making ends meet as it is, living on a few dollars a day, and can not even fathom taking in another mouth to feed. I believe Nicaragua desperately needs foreigners to adopt its orphans, if it ever will begin to turn the tide and give more of these children permanent families.
If you watched the video I posted yesterday, you heard some of the staggering statistics.*
The average adoption takes almost three years and costs more than $28,000.
Meanwhile, more than 10 million children worldwide lack a permanent home — they're "stuck" in an orphanage and would-be parents are stuck waiting.
There has been a 60% drop in international adoptions in the past 10 years — not because there are a lack of willing families, but simply because of the difficulty in actually making these adoptions happen.
What if we could actually do something to help?
There are so many wonderful, beautiful children here waiting for their shot at a forever family. And Nicaragua is easier and cheaper to get to than many other countries from which North Americans frequently adopt. Because the government itself doesn't charge a fee for adoption, the overall cost to adopt here is typically much less than in other countries. In fact, the bulk of the expenses relate to that fostering period.
What if we could make the whole process less stressful?
Indeed, it is that fostering period that really causes the biggest problem for most potential families. Within the past month, one such adoptive family fell apart when the mom concluded she could no longer live here, apart from the rest of her family and friends. She made the excruciating decision to leave the 6- and 8-year old children they were fostering, and abort the adoption. What a tragic situation for everyone involved… all because this mom felt she had no community here where she could turn for reinforcements. (While there are many North American missionaries here, they are extremely busy with their existing ministries and service projects. Most just don't have the time to create the type of community these adopting families need.)
But what if we could work to create that community?
What if we could set up a boarding house for adoptive families, plus build a network of host families with rooms to spare. What if we had translators available for those that didn't speak the language, and drivers ready for those that needed rides? What if we organized grocery runs, play dates, and tourist outings?
What if we found ways to support families during the difficult separation, to ensure they all made it through to the final adoption… together?
What if instead of saying, "Ugh! I can't wait to get my child away from this God-forsaken country!" adoptive parents could go home to tell of the beautiful community from which their child was birthed, and the one in which their family grew together?! What if people wanted to adopt because they'd heard how wonderful the process can be? Perhaps then, just maybe, we could go from two dozen adoptions out of this country to two hundred, or even two thousand.
We recognize that not everyone can take one of these orphans back home, but most everyone can help support in some way, especially when those families who do adopt are giving so much of themselves.
We want to begin developing this type of community here in Nicaragua. Won't you join us?
Related posts:
Note: We're not lawyers, or adoption specialists. Obviously the information provided here is based on the research and experiences of our family and friends. However, each adoption is unique. (For example, some go quickly, others go slowly.) If you are interested in pursuing an adoption in Nicaragua, please get the facts and speak to the professionals in order to make an educated decision. We can also put you in contact with others who have done it recently.
*There is a movement in the U.S. to make a difference for the millions of orphans who are "stuck" worldwide. Check out the Both Ends Burning site to learn more.
Note: This was originally posted on my personal blog in April of 2013.